Shipment all shipments at a glance
Shipment
all shipments at a glance
We ship like clockwork!
With shipping.NET, THE logistics software from Austria
Shipping has never been so easy! shipping.NET ensures smooth shipping and control of your shipments. One software for everything: handover to freight forwarders or CEP service providers and shipping monitoring. shipping.NET has sleek user guidance for optimal support and intuitive flow of your daily work. PLUS: Precise and clear presentation of all required information.
Your benefits when it comes to your shipment
Shipment registration
Shipment tracking
Status overview
Status logic
Current shipment position
Integrated alarm system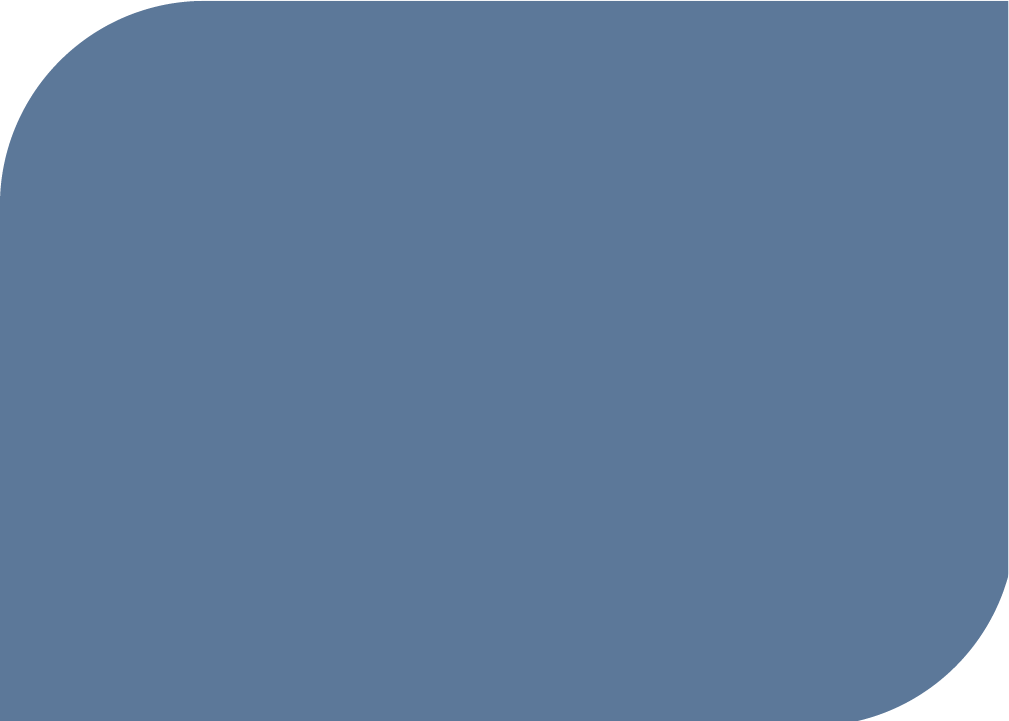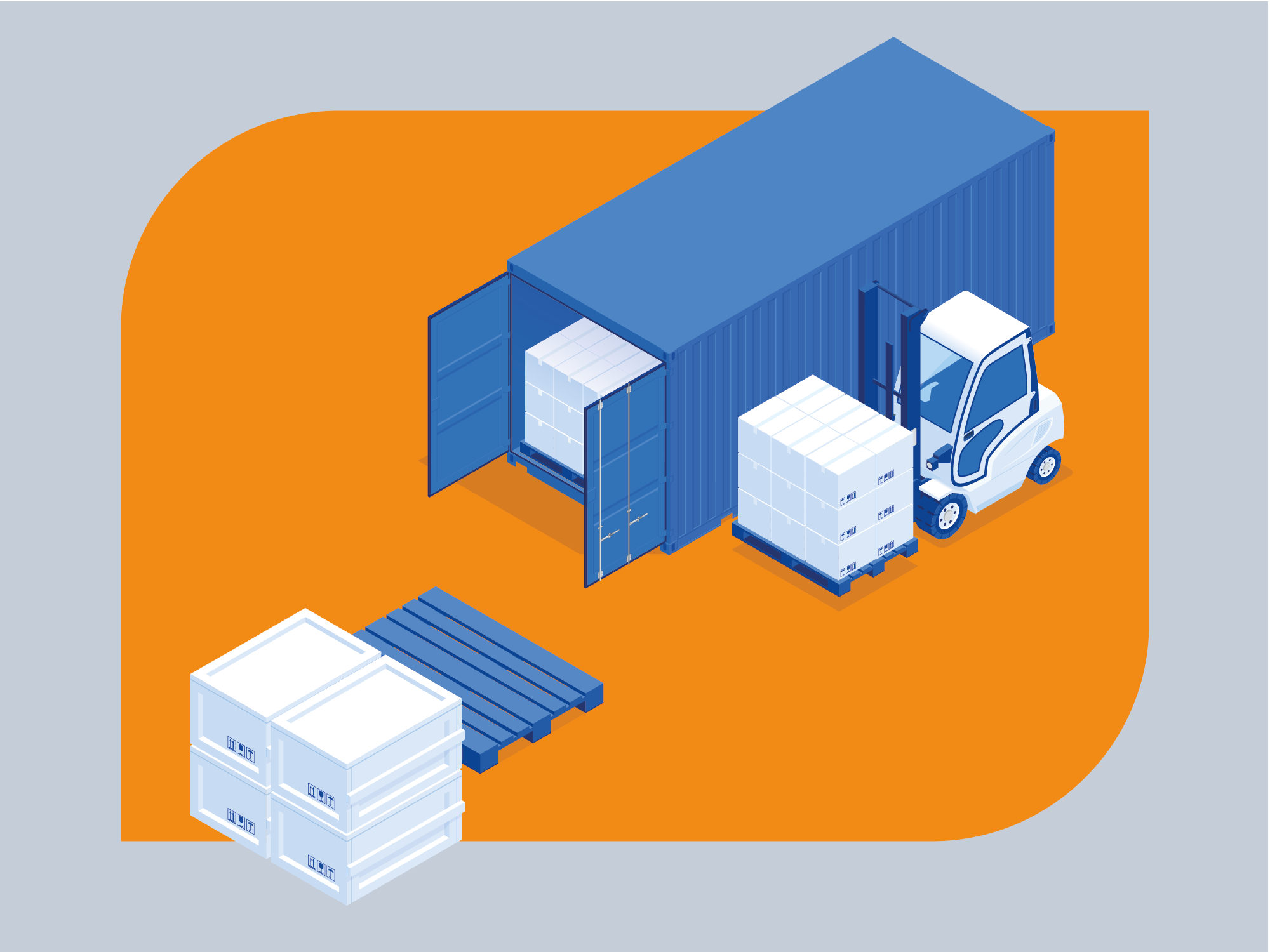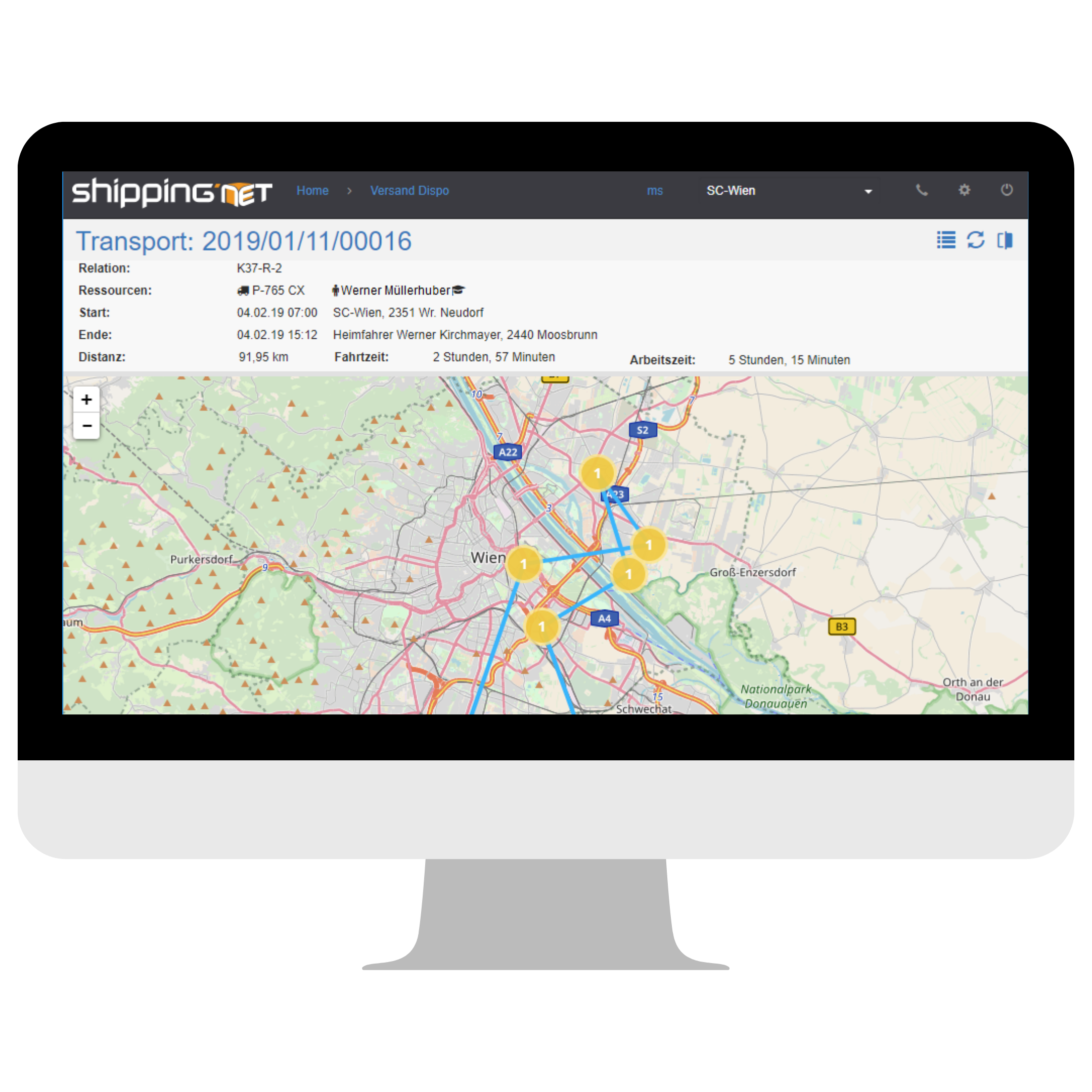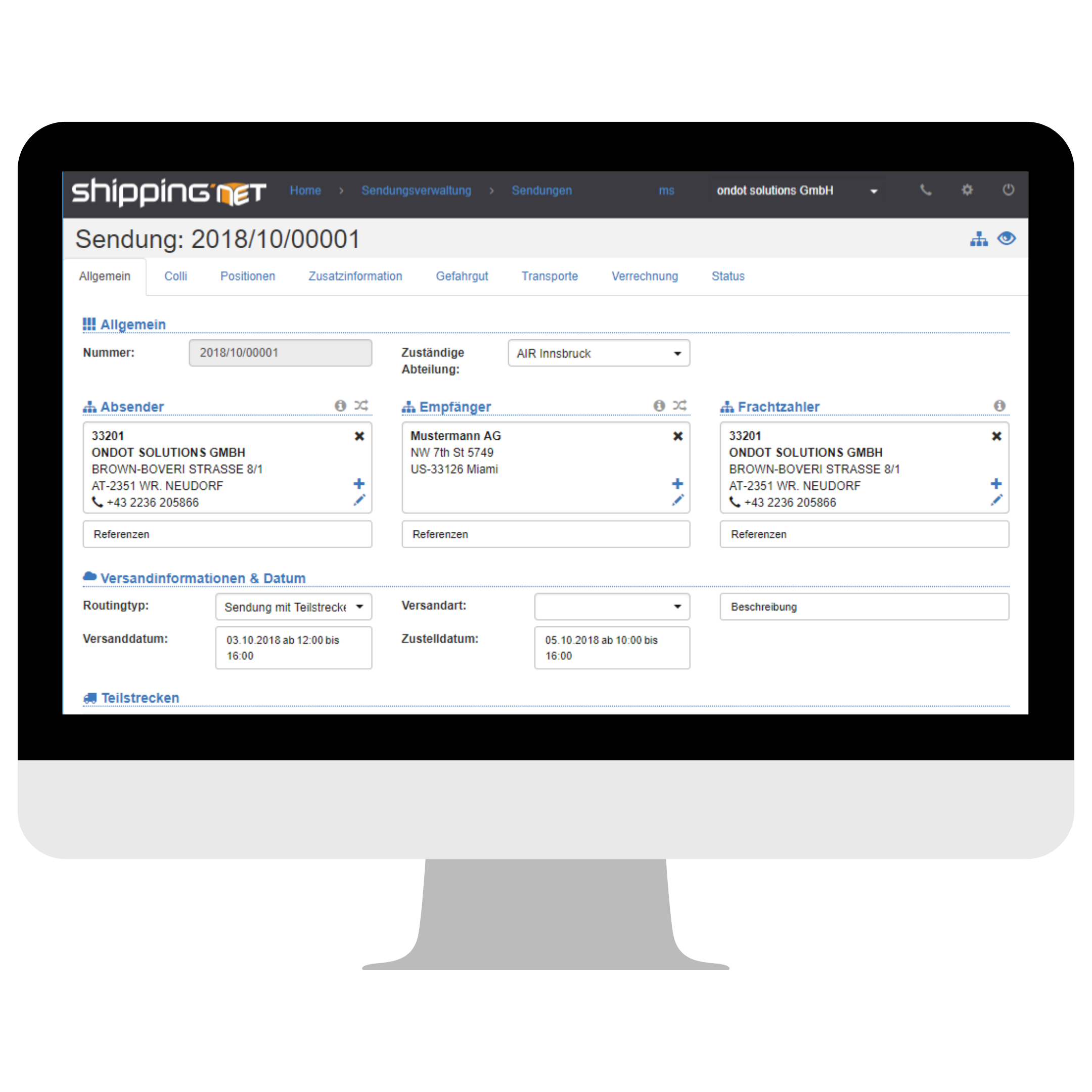 All shipments at a glance
The shipment manager lets you can record and track your shipments. The sophisticated status logic shows the status and current position of every shipment at a glance.
The integrated alarm system proactively reports problems such as obstacles to delivery or refusal to accept a shipment.
More than 100 connected
CEP service providers & freight forwarders
When a shipment is input, shipping.NET determines the optimal logistics service provider based on the destination, shipment properties and required delivery date. shipping.NET has certified interfaces for order transmission, label creation and status feedback. Find the current list of supported shipping partners here.
Convenient shipment entry
Essential information, such as numbers, references, responsible department, parties involved (sender, recipient, loading points, etc.) and selected shipping partners can be found clearly grouped on the first tab. The system guides the user interactively and immediately checks all entries.
Modular structure and configuration
All relevant fields are clearly displayed and the flexible mask configuration allows you to adapt them to your business transaction needs. Edit mode allows you to show or hide fields. shipping.NET allows you to define several views for each mask. You can use this to clearly prepare the appropriate information for every business case. The availability of the views can be activated separately for each department. With plugins specially developed for you, shipping.NET can access and import the data from existing IT systems, avoiding the need for multiple address or order data entries.
Integration of additional information
shipping.NET allows you to record all necessary additional information such as:
Delivery terms
Customs information
Goods values
Insurance information
Additional services
Accompanying documents
Return information
In addition, you can also define dynamic fields to map project-specific special processes.
Parcels and items
Any number of parcels or items can be recorded for each shipment. You can enter specific dimensions, weight, references, dangerous goods data, etc. for each parcel/item. Special shipping stations support the pre-recording of parcels with barcode scanners and subsequent assignment to shipments.
Shipping station
You can record parcels quickly and easily using the shipping station. You can perform an initial search for existing shipments or recipients. In addition, you can access external data sources, i.e. if shipment header data (sender, recipient, freighter information, etc.) is already in another system, e.g. in another database, then these can be loaded directly into the mask. This mask was primarily designed for use in a hall at a packing table to quickly add missing parcel information to existing shipments.
Shipping labels and business documents
The shipping labels are created according to the logistics partner's specifications and can be adapted to your wishes or customer requirements. shipping.NET also prints all necessary business documents such as:
CMR
Delivery notes
Pickup slips
ADR accompanying documents
Customs declarations
Return labels
Folders
Automatic print jobs can be defined via the integrated printer control.
Shipment tracking – track & trace
All events are fully documented, from recording or import to completion. Status information is logged at shipment and parcel level. In addition to the date and the recording user, the GPS data is also logged, if available. The tracking information is imported from your shipping partners into shipping.NET and displayed in a standardised manner so that you have all the information available at all times, regardless of the carrier. There is a delivery receipt signed by the recipient at the end of a successful delivery which can be called up at any time in shipping.NET. If you have your own vehicle fleet, you can use the shipping.NET delivery app to instantly report the status and transmit electronic delivery confirmations in real time.
Scheduling view, calendar & daily closing
Schedule your shipments in a clearly arranged calendar. Shipments are already pre-scheduled on the basis of automatic routing. You can move entire transports or individual shipments with drag & drop. As always, you will be informed about the current status of your transports by means of clear icons. You can also create all the transport documents for your outgoing grouped transport from here. The shipping.NET transport module provides additional functions such as route and fleet optimisation.
Contact
ondot solutions GmbH
Kaiser Franz-Ring 24
A-2500 Baden