Forwarding Intelligent transport solutions
Forwarding
Intelligent transport solutions
Always and everywhere: intelligent transport solutions for freight forwarders
Whether on land, on water or in the air – shipping.NET helps you organise your freight: simple transport combination, integrated cost accounting and recording of order data are just some of the smart features our software tailors to your needs.
Forwarding for Industry 4.0
The transport industry is growing every year. Successful logistics companies need increasingly efficient processes that are dynamically scalable for increasing volumes. shipping.NET supports you in organizing land, sea and air freight. The compilation of transports is self-explanatory, but can still be adapted to your needs. The integrated cost accounting supports you when entering the order data and provides you with key figures for your freight business.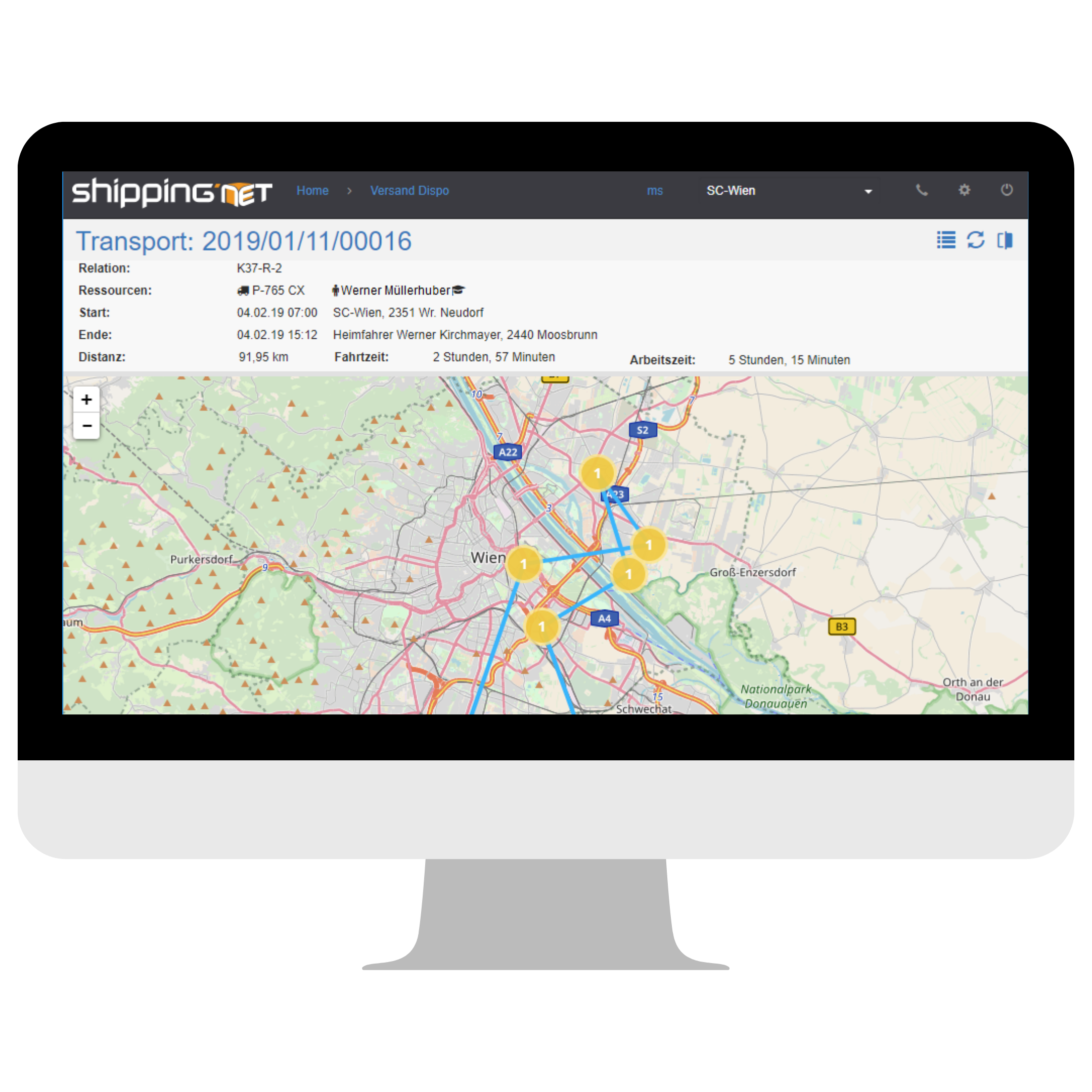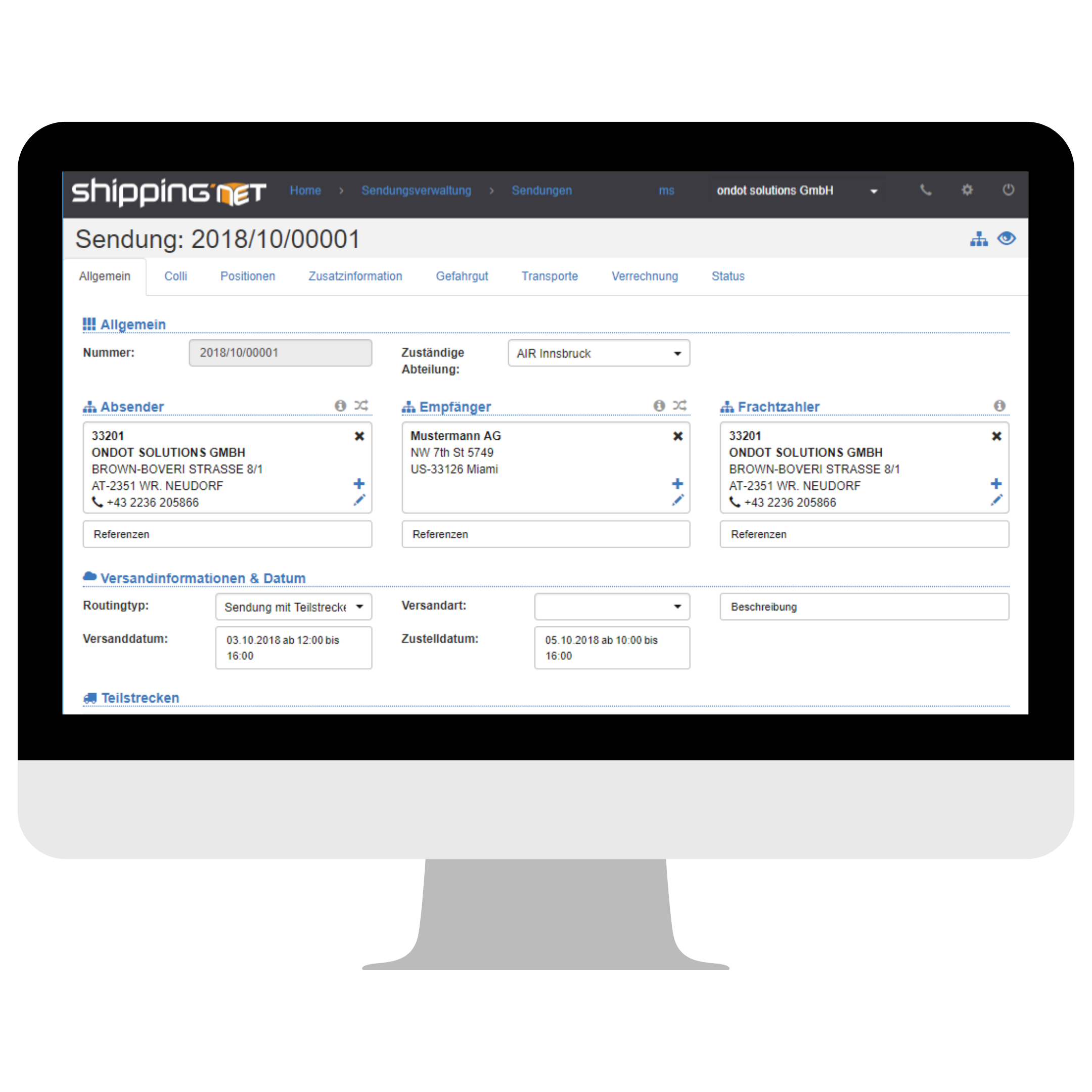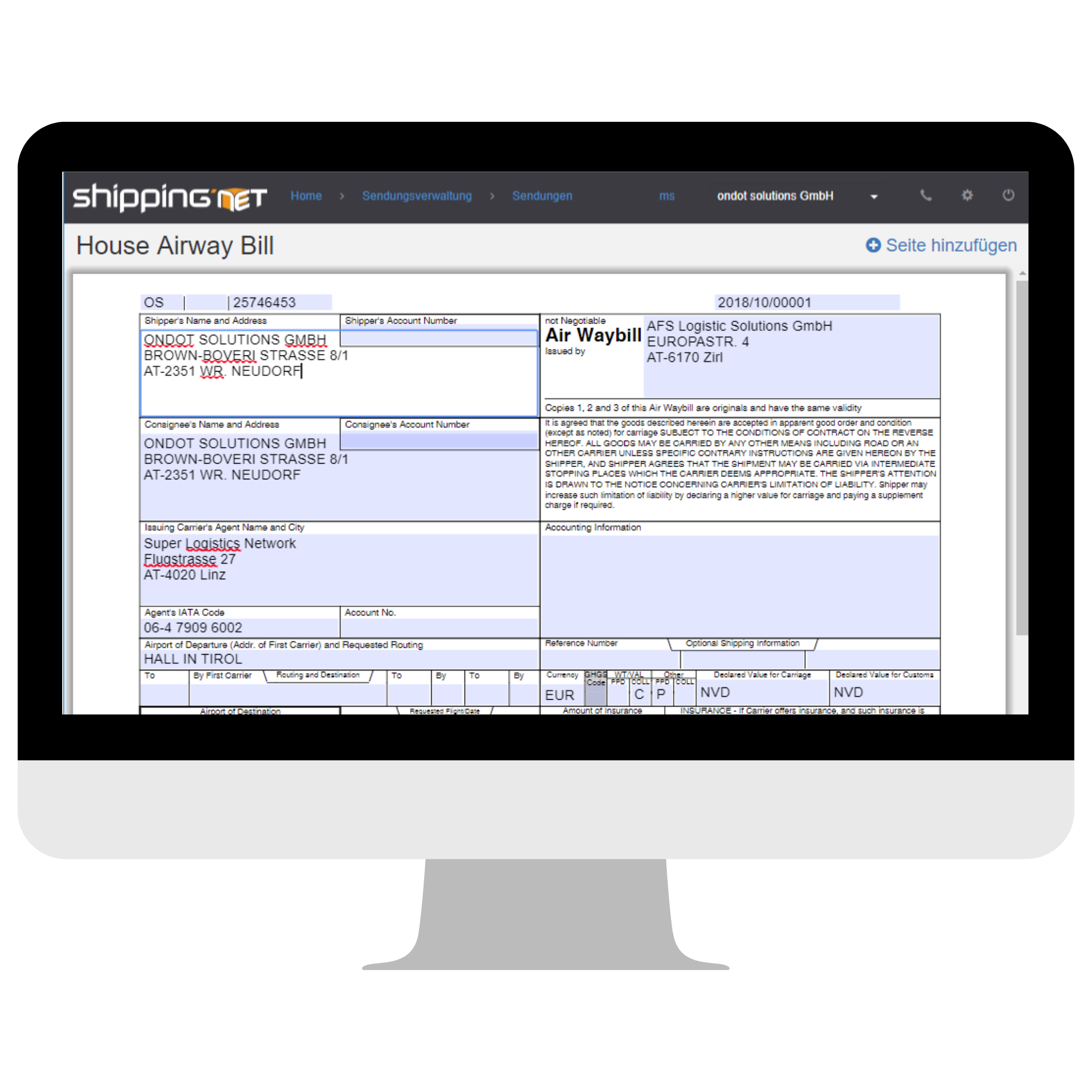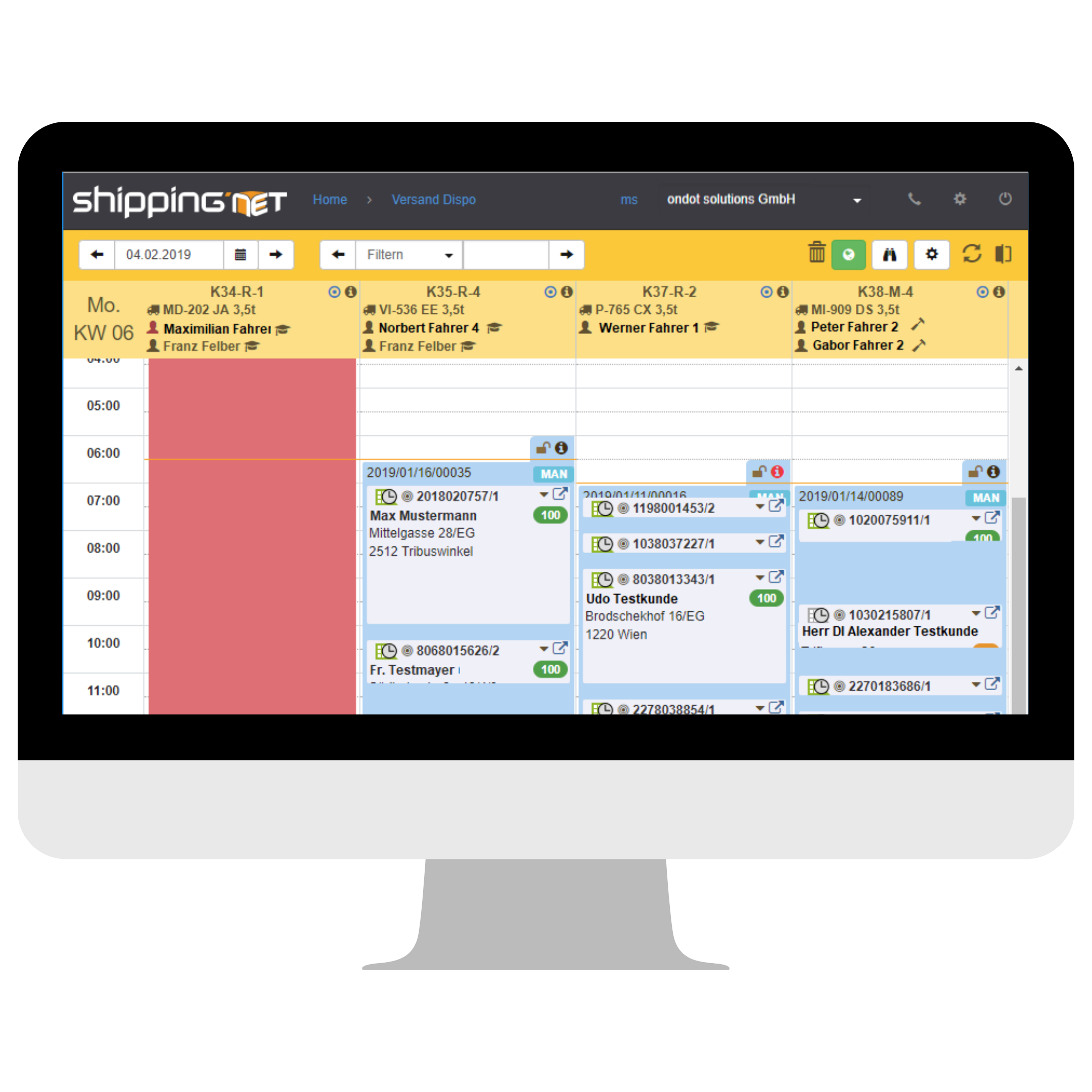 Central shipment registration for land, sea and air freight
The ingenious concept of shipping.NET lets you record your orders with the Shipment Manager regardless of the type of transport. Depending on the type of transport, any required additional information is added dynamically.
For air freight, for example, the software displays the airport of departure, airport of arrival, communication contacts and various airway bill numbers. Various shipping companies and ports are available for sea freight transport.
Network systems "out of the box"
shipping.NET is often used by system transport. The Austrian general cargo specialist Systempo, for example, has relied on the performance of shipping.NET for over 20 years
Features:
Carriage management (pre-collection, on-carriage)
Main run administration
Authorisation system of the depots involved
Fully automatic billing – clearing function
Comprehensive controlling – measurement of delivery effectiveness
Central archive for delivery receipts
Form-based registration for sea and air freight
Managing your transport business is child's play with our unique form-based order data entry. Depending on the type of transport, the corresponding documents are displayed and can be edited online. Most of the information is already controlled by the previously configured master data, reducing data collection to a minimum.
Route optimisation, toll & travel times
Together with our partner PTV, we have integrated the most modern route optimisation into shipping.NET. This means you can optimise the sequence of stops for specific routes or optimise your entire fleet so that all your shipments are optimally distributed to existing vehicles. shipping.NET takes the required qualifications of employees and vehicles and compliance with defined time windows into account. Operating times, rest periods and reservations can be stored in the master data for each route.
Modern architecture
shipping.NET components are developed using the latest Internet technology such as Html 5 and AngularJS. This means that shipping.NET runs on a large number of devices across various platforms. The user interface has been specially developed for stationary and mobile devices and adapts dynamically to different resolutions. The integrated printer control supports many printer models based on ZPL2.
Provision of documents
Efficient document creation and distribution is crucial, especially in sea and air freight. shipping.NET provides you with a variety of ready-made business documents that you can easily adapt to your needs:
Airwaybill (Master & House)
Manifest
CMR
Delivery notes
Pickup slips
ADR accompanying documents
Customs declarations
Return labels
Folders
Automatic print jobs can be defined via the integrated printer control.
Appointment & end customer delivery
Supplying end customers is particularly challenging. With shipping.NET's special end customer scheduling, optimal appointment suggestions are calculated in real time during the customer communication. Features:
Geocoding of addresses
Tour & fleet management
Order qualification requirements
Time window
Loading capacity assessment
Calendar view
Fleet optimisation
Multi-day routes
Appointment assistant
Manual scheduling
Reservations
Scheduling
shipping.NET supports you in scheduling shipments. Sophisticated scheduling screens clearly show you all transports, regardless of whether they are outsourced or scheduled for your own fleet. Schedule your shipments in a clearly arranged calendar. Shipments are already pre-scheduled on the basis of automatic routing. You can move entire transports or individual shipments with drag & drop. As always, you will be informed about the current status of your transports by means of clear icons. You can also create all the transport documents for your outgoing grouped transport from here. The shipping.NET transport module provides additional functions such as route and fleet optimisation.
Mobile delivery app
The shipping.NET mobile delivery app documents the entire delivery route and optimises routes while adhering to the agreed delivery dates. Another focus is paperless scheduling, which really streamlines processes within your business. The focus is on the ease of use of the mobile data acquisition devices and data transmission reliability because outdoor use, in terms of battery performance and operation at low and high temperatures, is crucial. By using modern software architecture, you simplify processes and increase employee engagement. Drivers see an overview of the shipments that have to be delivered or picked up. The simple and user-friendly software design guides the driver through the delivery process. Features:
Automatic order data transfer
Loading scan before departure
Parcel scanning
GPS tracking including geofencing GEO-Fencing
Electronic logbook
Communication with headquarters
Status recording at shipment and parcel level
Recording of the transferee in plain text including signature Unterschrift
Loading equipment exchange management
Collection management (cash on delivery amount)
Contact
ondot solutions GmbH
Kaiser Franz-Ring 24
A-2500 Baden